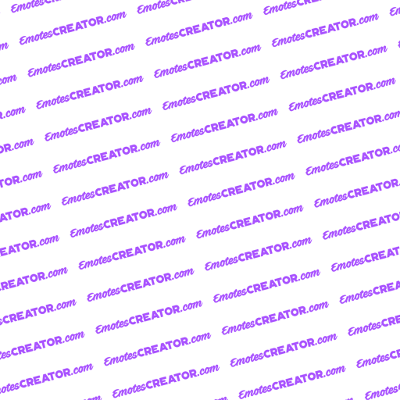 Ops... Something went wrong
An error has occurred that prevents the app from loading.
Reloading the page may fix the issue.
No details available
Emotes Creator - Please wait...
How it works
Introducing the ultimate tool for creating custom emotes for your YouTube channel - the YouTube Emotes Maker! This powerful and user-friendly tool makes it easy for anyone to create high-quality emotes that perfectly fit the theme and style of their channel.
With the YouTube Emotes Maker, you can create emotes that stand out and make your channel more engaging. Whether you're a streamer, content creator, or just looking to add some personality to your comments, our tool has everything you need to create emotes that will make your channel shine.
One of the greatest benefits of our emotes creator is its simplicity, simply select the skin color first, then proceed to each tab. Pick the desired clothing, alter the shade, move on to hair, eyes, mouth and so on. Simply click on the preferred style and it will be added to your emote. If you change your mind, simply click on another style and it will be replaced! Our Youtube emotes creator is designed to make the process easy and quickly provide you with one of a kind emotes for your channel.
Once you have utilized every tab on the emotes creator to design your unique emote, simply save it, proceed to check out and download it. The process is quick and efficient, allowing you to use it in your channel immediately after completing the Youtube emotes creator.
You can preview exactly what you are purchasing before making a decision, eliminating any potential risks. Additionally, every component of our emotes creator is made of professionally illustrated drawings, ensuring that they always look fantastic. Say goodbye to waiting for others to deliver, create your own emotes with our Youtube emotes maker, purchase, download and you are ready to go.
Building a Youtube channel requires hard work, dedicating a lot of time and effort to grow your audience, and having the correct tools is crucial. Why complicate things further? With our user-friendly emotes maker, you can create custom emotes as needed in just a few minutes. Get an idea, make the emote, download and use it all within the same day, giving you control over every aspect of your channel.
Try it now, create your custom emote and download, our Youtube emotes maker is designed to assist you every step of the way.