Twitch Animated Emote Maker
Create your custom Emotes in just a few clicks.
Why Thousands of Streamers Chose Our Twitch Emotes Maker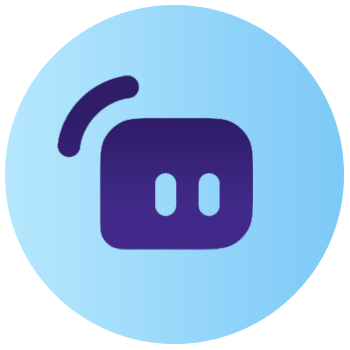 Featured on Streamlabs
Our Twitch emotes maker has been featured on the Streamlabs store since 2021 and is trusted by top streamers.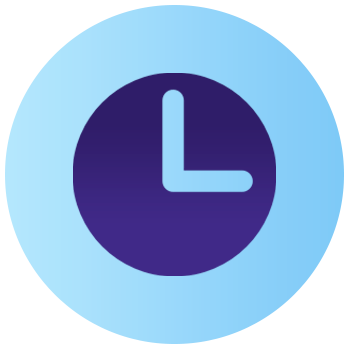 Quick and Easy
Your time is always in demand. That's why our hassle-free process empowers you to make Twitch emotes that pop in a fraction of the time.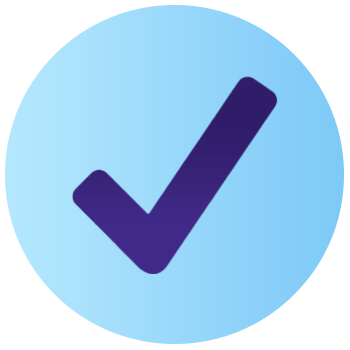 Risk-Free
When you create emotes for Twitch using EmotesCreator, you can preview them before you purchase.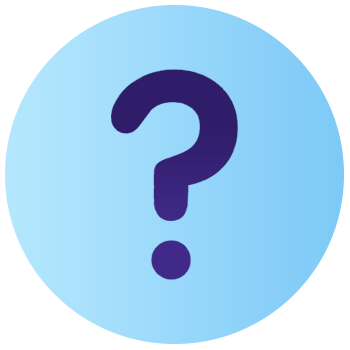 24/7 Support
Our dedicated support team is always here for you, offering an added layer of assurance that goes beyond the industry standard.
Captivate Your Audience with Animated Twitch Emotes from Our Custom GIF Emoji Maker
Animated emotes on Twitch have the power to drastically enhance your performance as a streamer. These GIF emotes empower the community to connect while enabling everyone to express their feelings with greater authenticity.
Ever since animated Twitch emotes became possible, our EmotesCreator team has enabled streamers to create custom animated emotes that get noticed. How? Through our GIF maker for Twitch. As someone looking to create your own Twitch GIF emotes to enhance the audience experience, our tool is your one-stop shop.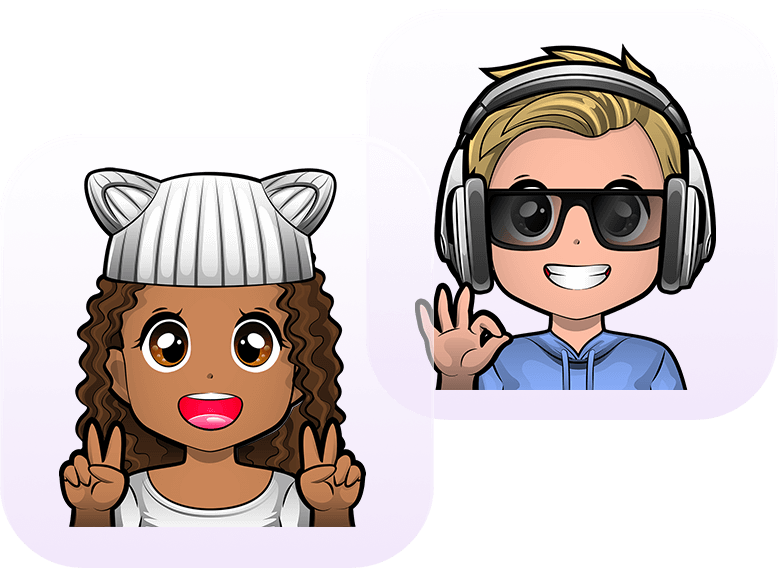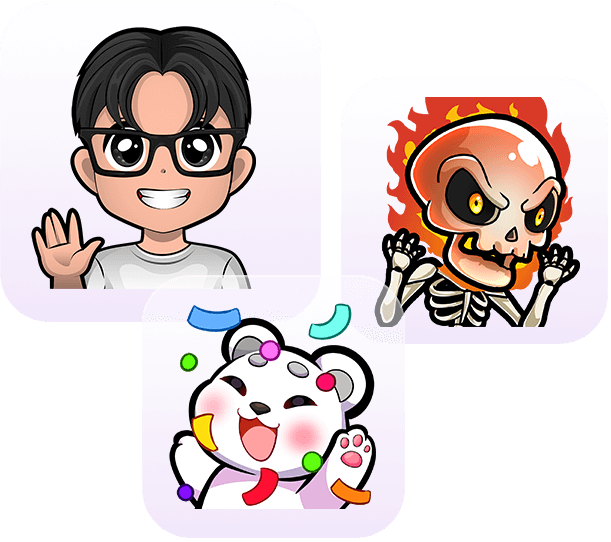 What Are GIF Emotes on Twitch?
Since their release in June of 2021, animated emotes have taken the Twitch community by storm. Each Twitch GIF adds a touch of personality that allows for greater expression on the platform.
As you explore Twitch GIFs emotes, you'll notice that the age-old adage "a picture is worth a thousand words" becomes true. That's because these animated emotes are full of life and allow you to express yourself perfectly in just one click.
While the choice to include GIF emotes on your channel is clear, the question becomes finding the best Twitch animated emotes maker. Although animated emotes can be found in both Twitch and Discord chats, custom animated Twitch emotes go beyond these standard options. By doubling as an animated Discord emoji maker, EmotesCreator helps you get the highest possible value for your investment in animated emotes.
About Animated Emotes
Whether you use EmotesCreator to get GIFs for Twitch alerts or as a Discord emote GIF maker, the cross-platform possibilities are endless. Our custom GIF emoji maker creates animated emotes that will perfectly fit into your Twitch community. From there, all of your creations are downloadable instantly without waiting for an animated illustrator.
GIF alerts for Twitch? Easy! Animated emotes that turn heads? No problem! Our Twitch animated emotes maker gives quality results without requiring you to spend too much money or time. Meanwhile, our user interface is intuitive to use with a sleek design.
To get the perfect Twitch GIF, simply build it by choosing from our wide variety of elements. You'll be surprised at the quality of what you end up with!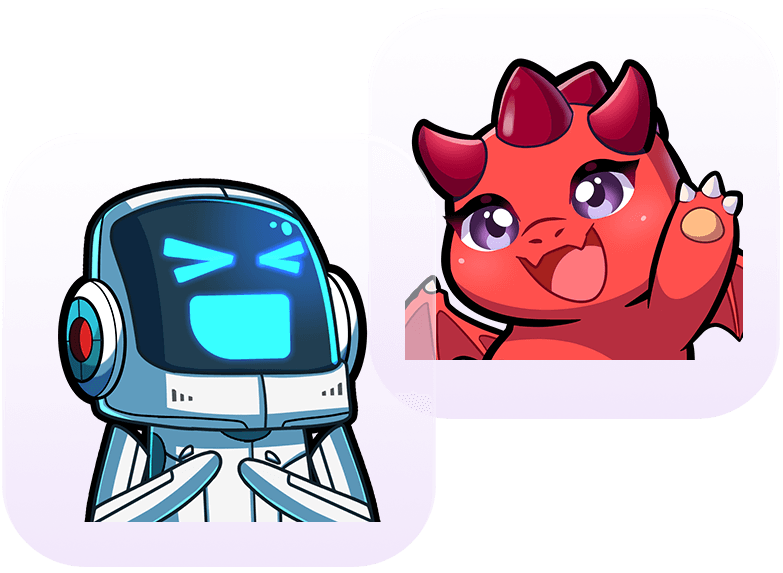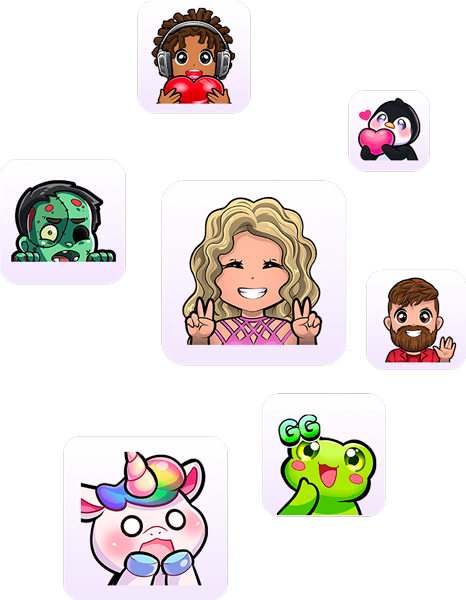 Understanding the Requirements
Be sure to follow the requirements on Twitch to get the highest possible value out of your animated emotes. For example, your animated Twitch emotes need to be uploaded and used in the GIF format. If not, they won't be visible to your audience. Additionally, the GIF needs to be uploaded below the maximum size of 4096x4096 pixels. GIF emotes on Twitch also need to be a square. These animated emotes cannot exceed 512KB in manual mode or 1MB in auto-resize mode, and they cannot flicker over 3 times in a 1 second period.
Even More GIF Emotes Options on Twitch
The Choose Animation dropdown on Twitch empowers you to improve basic emotes. This tool allows you to select from six different animated emotes options.
The basic animations here include Shake, Rave, Roll, Spin, Slide In, and Slide Out. By using our GIF maker for Twitch, you can go beyond these standard options. In turn, we recommend you gather up your ideas to get the full potential of our custom GIF emoji maker.
Creating your very own original Twitch GIF? We've got you covered! Branding yourself on Twitch with unmistakable authenticity? That's what we're here for! No matter what the case, Twitch GIF emotes bring out the best in your presence. In the ultra-competitive streaming landscape, creating an original identity can help set you apart from the pack. That's why top streamers trust our GIF maker for Twitch.
How to Make GIF Emotes on Twitch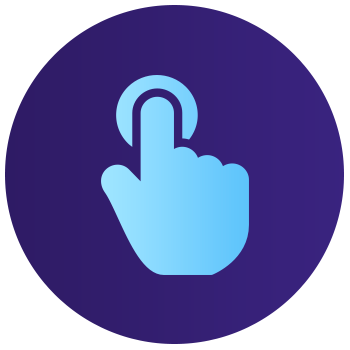 Unlock Your Creative Potential
Whether for GIF alerts on Twitch or Discord, our library has endless possible combinations to stand out with the ultimate Twitch GIF.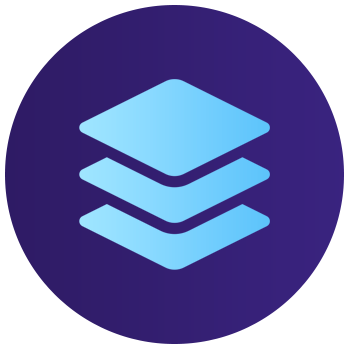 Elevate Your Digital Presence
The right amount of motion has the power to turn heads. Our animated Twitch emotes are a one-way ticket to audience appreciation.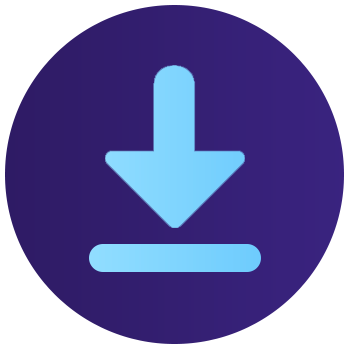 Download Your Animated Emotes Immediately
Once your Twitch GIF looks perfect, downloading is as easy as a single click. That's because EmotesCreator is the easiest GIF maker for Twitch.
What Streamers Say About Us
Great website

"Great website, easy to use, make emotes that are authentic and look professional for a fair price. Customer service is excellent and very kind. A+++"

- Justin T.

Awesome and AFFORDABLE

"Great formatting and easy download. Emotes came out great and was able to upload them instantly."

- Andrey G.

Easy to make emotes

"Easy to make emotes, after purchase they are ready for download and just the way you made them... Emotes came out perfect"

- Dejon T.

Such a good and easy to use site

"Such a good and easy to use site. It gives you lots of freedom to design your emotes your way! I loved every second I was making my emotes!"

- Asumeira N

Absolutely loved this site and how easy…

"Absolutely loved this site and how easy it was to use and purchase! Will definitely use again in the future."

- Phyxius

Nice!

"Easy to customize and for a great price!"

- Diztroyah

Easy and Fast

"Easy and fast. I love the options and not hard at all to download. Love it!"

- Ayo L.

Thank youu

"I haven't had an emote in a while, I love how I made her look similar to me. Thank you for giving me the chance to create my own sub emote!"

- AngeliicCx
The EmotesCreator Advantage
A Reputation for Quality: Since we were first featured on the Streamlabs store in 2021, we've grown an even wider audience of satisfied streamers.
Zero Hassle: Our Twitch animated emotes maker shortcuts your path to truly authentic creations that stand out in your niche without the hassle.
Pre-Purchase Preview: Don't pay a dime for your Twitch GIF emotes until you're satisfied with what you see.
Save Hours: There's no faster path to stunning results than our Discord emote GIF maker. In turn, you can put hours back into your schedule.
Always Available: We pride ourselves on offering the best customer support in the Custom GIF emoji maker space.
Any Platform: Twitch? YouTube? Discord? You name it! Our platform puts custom animated emotes within reach regardless of where you stream.