Discord Emoji Maker
Create your custom Discord Emotes in just a few clicks.
Why Our Discord Emoji Maker is the Top Choice for Thousands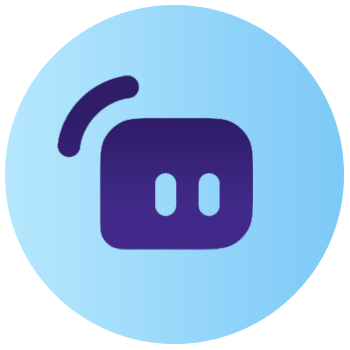 Featured on Streamlabs
Our emotes maker has been featured on the Streamlabs store since 2021 and is trusted by top streamers.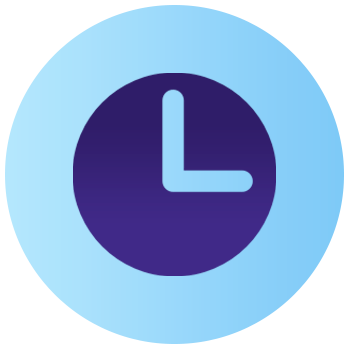 Quick and Easy
Your time is always in demand. That's why our hassle-free process empowers you to make Discord emotes that pop in a fraction of the time.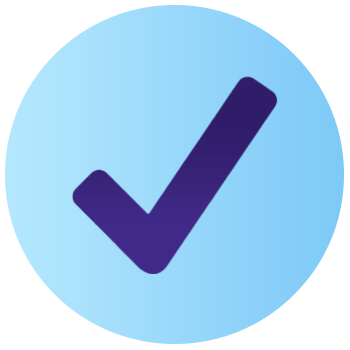 Risk-Free
When you create emotes for Discord using EmotesCreator, you can preview them before you purchase.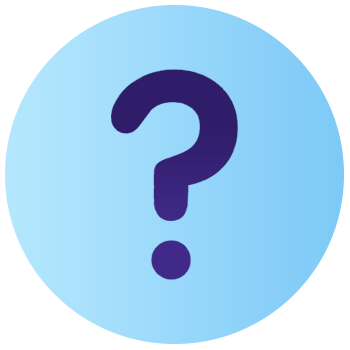 24/7 Support
Our dedicated support team is always here for you, offering an added layer of assurance that goes beyond the industry standard.
Showcase Your Style with Our Discord Emoji Maker
Oftentimes, custom emojis are the only way to represent the true essence of your Discord presence. As you explore how to make Discord emotes, our end-to-end Discord emote maker has you covered. There's simply no better way to bring out the best in your presence. So if you're ready to make Discord emoji magic, you're in the right place. With a wide range of elements, colors, and styles to choose from, our custom Discord emoji maker bridges the gap between your vision and reality. From there, you'll add a personal touch that's unique to you!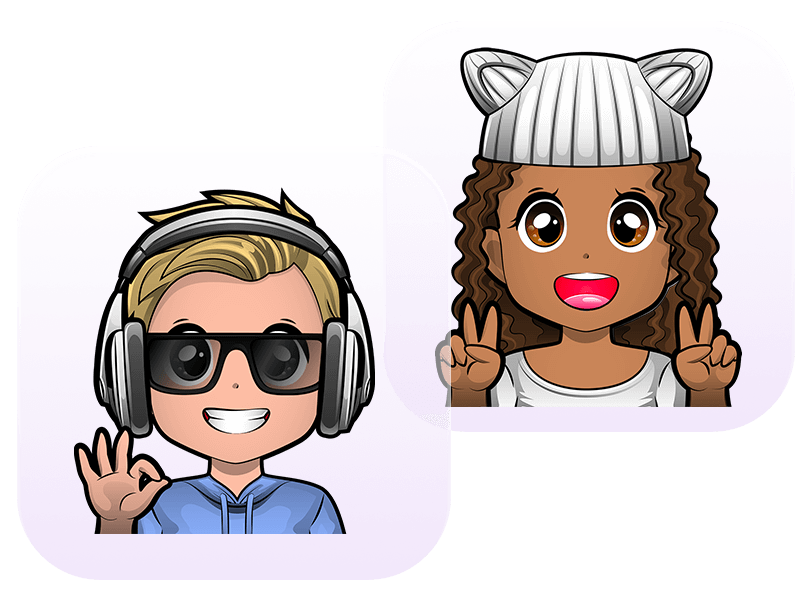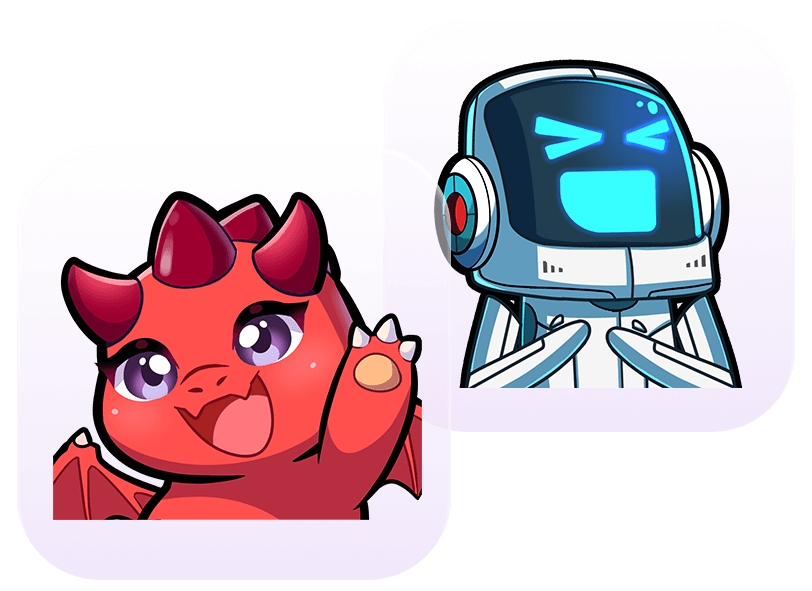 What is a Discord Custom Emoji Maker?
At its core, a custom emoji maker is a tool that empowers you to create your own Discord emojis with ease. The best part? You don't have to be a designer to get extraordinary results. That's because our emoji maker is simple to use. As a result, you can express your full creativity while demystifying how to make custom emojis on Discord. No unnecessary complexities. No hard-to-use tools. No art degree needed. Just results.
What to Expect When Customizing Discord Emojis
Custom Discord emojis are a great way to make a statement on any server. With that being said, let's break down the need-to-know surrounding our emoji maker for Discord. Through our seamless browser-based interface, you can customize virtually anything your heart desires. Once complete, you can preview the results before you pay. It's as easy as that! You can already start to see why users trust EmotesCreator as the best Discord emoji maker available today. Here are a few of the stand-out capabilities you can expect.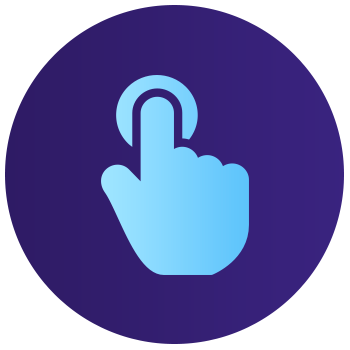 Familiar Tools
As you explore how to make a Discord emote, our familiar tools lead to a fast and intuitive process, every time.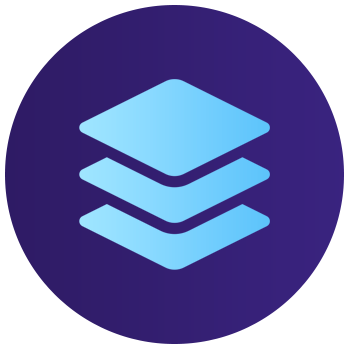 Uncompromising Transparency
We believe that you should know what you're getting, which is why our custom emoji Discord creator includes a pre-purchase preview.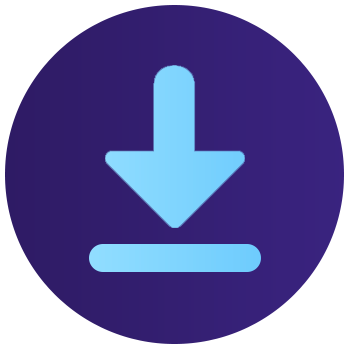 Unique Elements
As the premier Discord emoji maker online, we offer a range of one-of-a-kind elements you won't find anywhere else.
What Streamers Say About Us
Great website

"Great website, easy to use, make emotes that are authentic and look professional for a fair price. Customer service is excellent and very kind. A+++"

- Justin T.

Awesome and AFFORDABLE

"Great formatting and easy download. Emotes came out great and was able to upload them instantly."

- Andrey G.

Easy to make emotes

"Easy to make emotes, after purchase they are ready for download and just the way you made them... Emotes came out perfect"

- Dejon T.

Such a good and easy to use site

"Such a good and easy to use site. It gives you lots of freedom to design your emotes your way! I loved every second I was making my emotes!"

- Asumeira N

Absolutely loved this site and how easy…

"Absolutely loved this site and how easy it was to use and purchase! Will definitely use again in the future."

- Phyxius

Nice!

"Easy to customize and for a great price!"

- Diztroyah

Easy and Fast

"Easy and fast. I love the options and not hard at all to download. Love it!"

- Ayo L.

Thank youu

"I haven't had an emote in a while, I love how I made her look similar to me. Thank you for giving me the chance to create my own sub emote!"

- AngeliicCx
Key Advantages of Our Discord Emoji Maker
Our Discord emote maker goes beyond basic creations. After all, you're not just wondering how to make an emoji on Discord. Instead, you're looking to take your presence to the next level with a quality emoji maker that sets you apart.
Easy Learning Curve
As we mentioned, learning how to make Discord emojis shouldn't require an art degree! With EmotesCreator, you already have everything you need to get started.
Impressive Results
The custom emojis you'll create through our tool are conversation starters that are sure to fetch compliments from even the most respected members of your community.
Rewarding Process
There's something special about leaving your creative touch on custom Discord emojis. EmotesCreator allows you to do just that!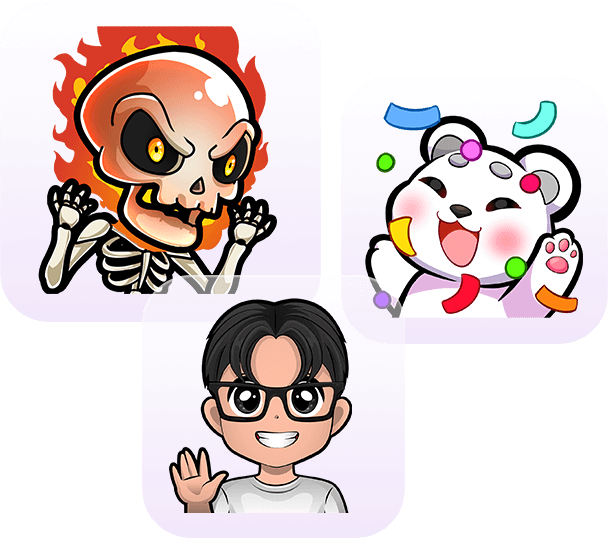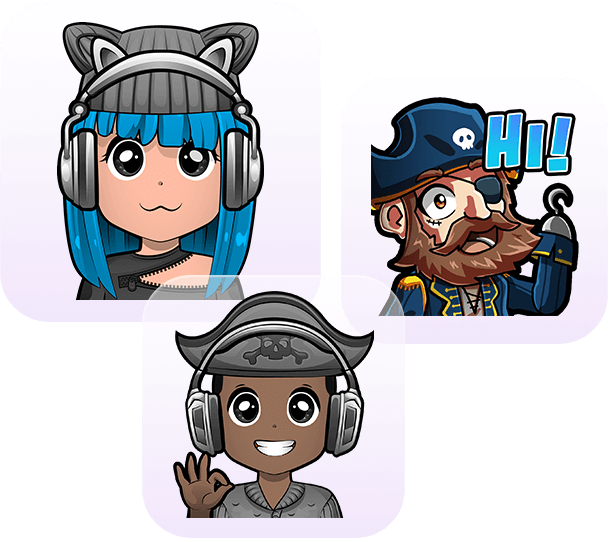 What is the Best Discord Emoji Maker?
If you're looking to make Discord emoji creations that exude quality, align with your personal branding, and elevate your Discord presence, EmotesCreator is the clear choice. That's all with more options than competing tools.
Why Create Your Own Discord Emojis?
There are two main options: either use a custom emoji maker or hire a professional. Instead of the high cost and uncertainty that comes with hiring a designer, our emoji maker for Discord offers surefire results at a fraction of the cost.
Try the Best Discord Emoji Maker Today
When you're ready, EmotesCreator is here to help you make custom Discord emojis that get noticed! As you explore our wide range of easy-to-use tools, the benefits will become clear. Say hello to more impactful messages and responses. It all starts here!